Land of Nod has always been way too pricey for me, but Black Friday helped me out a bit and so I bought a few cute things! 
Both above are from the Oh Joy for Nod collection and I love it! I always love more paintings in my room and dotted pillow cases (sprinkles are even better!)
More cute buckets! Love it! Can never have too many storage bins 🙂
I got this card at Trader Joe's and I think it is super, duper sweet! Just so quirky, colorful, and lovable!
I found these little notepads in the dollar section of Target and I love their light pattern that looks like they are drawn on
I bought this necklace from Jcrew! You can find these anywhere in the kid's section in different colors and with different animals!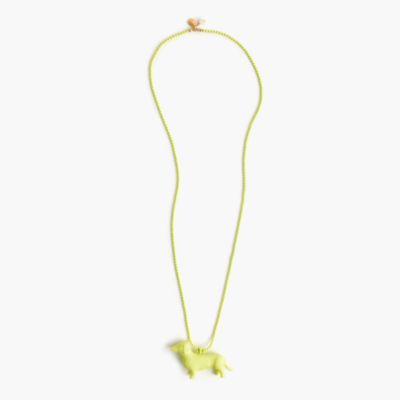 I just thought this giftcard was super cute from Starbucks. It just seemed so relaxed and lovely!
I actually do not own either of these mugs/containers, but I fell in love with them the instant I saw them! Hopefully I'll be able to purchase them soon. 
Here is just a little peak of what I've been up to and buying!
---
Here are some super super cute button coasters! Ahhhh! Thank you China for the cutest little contributions to this world! Another thanks to my roommate for sending me the link to this! So, now I'm sharing it with those who are interested! So here you go!
Keep in mind that its free shipping.. from China! So, it'll take a month to arrive. However, you can wait until its Prime (unless it already is) and pay about $5 instead of $3 and get it in a few days! (Just a heads up hehe since I actually waited the month and it was not worth the eagerness!)
Here are a few things I've been up to, which will be further explained below!
(Stay in tuned for the buttons on the bottom left and the polka-dots at the top left)
I've actually been doing more sketching for designs which has been super exciting and fun! (Been a while since I've colored!)
I've made idea walls to organize all my little craft ideas!
To make this..
I bought these cutely shaped cork boards from Target (Kid Made Modern).
I bought washi tape (available also at Target or on Amazon!)
I added a little design with the tape and pins! (you can also use paint too!)
I cut out little paper shapes with neon paper (also from Target)

I wrote ideas down and pinned them on!
I also bought this super super cute water bottle from Target! It has little teal clouds on them!!! And a straw and a weird straw hole closure so when you take out the straw, the hole thing closes and water won't spill out! That closure thing also allows you to mix things in the water as well (so half mixer I believe hehe!)
These are just little page flags from the dollar section and cute patterned washi tape!
I bought some supplies from my new favorite section — Kid Made Modern!
On the right is a glass bottle for pouring water (especially since I hate lifting that whole gallon every time I want water!)
I had a little fun with command hooks and string — So this is how I organized some of my bathroom towels, my hair brush and shower cap!